Our questioner had just stumbled upon the Industrial Schedule of the 1860 U.S. census. An oddball? Well, as you can see from the image below,1 it certainly doesn't look like the census we typically consult when we set out to identify Americans of the past.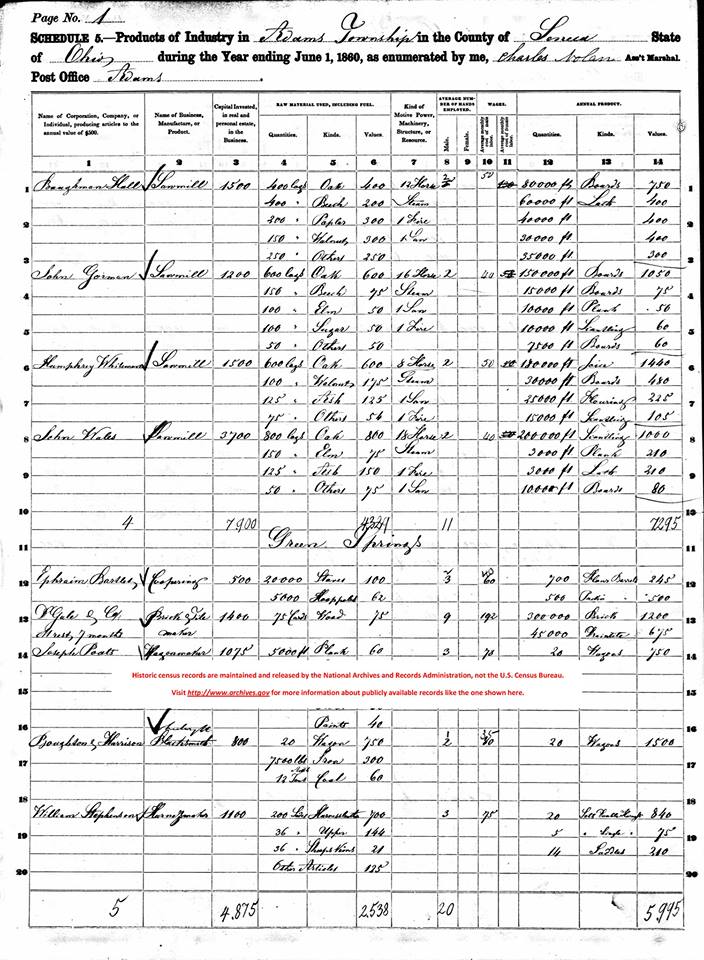 But, no, it's not an oddball. It's just one schedule of the census that the U.S. government took in 1860. In fact, multiple schedules were the norm for most of the nineteenth century—especially from 1850–80. Each type was designed to gather different types of data. Across the nineteenth-century the U.S. Census Bureau used
population schedules (the one we're most accustomed to)
agricultural schedules
defective, dependent, and delinquent schedules
Indian schedules
industrial schedules
mining and fisheries schedules
mortality schedules
social schedules
veteran schedules
Citation-wise, the type of census schedule is not a big issue. We have one basic format for citing censuses conducted by the U.S. Census Bureau. When multiple schedules exist, we use the same basic format for each of them. All we have to do is change the word that identifies the schedule. For example:
Population Schedule:
1860 U.S. census, Seneca County, Ohio, population schedule, Adams Township, page ....
Industrial Schedule:
1860 U.S. census, Seneca County, Ohio, industrial schedule, Adams Township, page …
The bigger issue is this:
Most times when we have a problem with citations, the underlying cause is that we don't understand the record. It's wonderful to use software that provides templates we can choose from; but if we don't understand the type of record we are using, we're bewildered by all the template choices our software gives us.
Evidence Explained was created to help you with that problem. (That's why the guide is called "Evidence Explained," not "Cite Your Sources.")
EE's chapter 6 provides a tutorial on all types of censuses—church censuses, federal and state censuses, special censuses taken by government agencies other than the Census Bureau (no, the censuses of the Bureau of Indian Affairs are not the same as the Indian schedules of the Census Bureau) and more.
Images 2 and 3 below—the first two pages of Chapter 6—provide an overview of the chapter's coverage. Are you using all the different types of censuses that are available to help us in our research?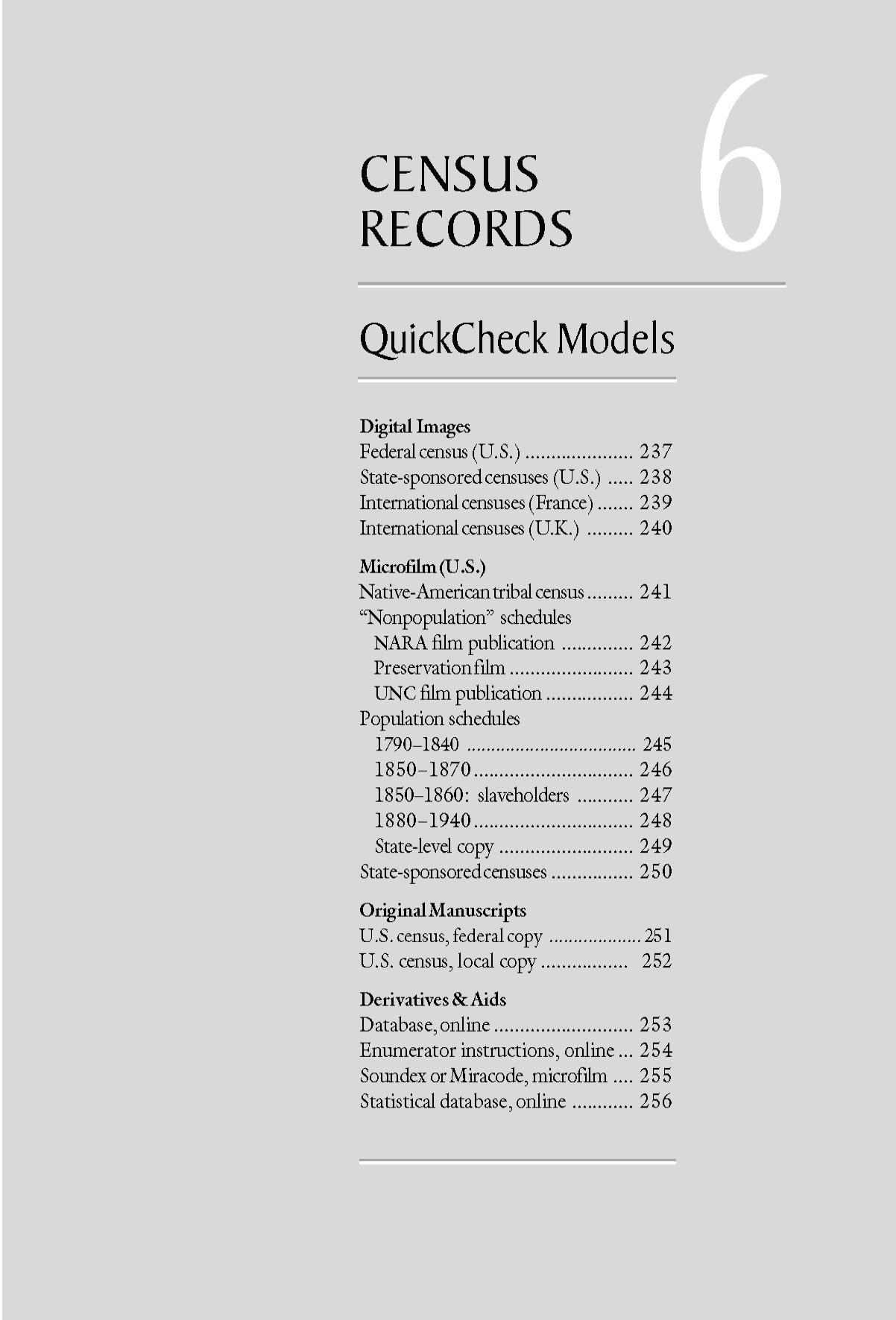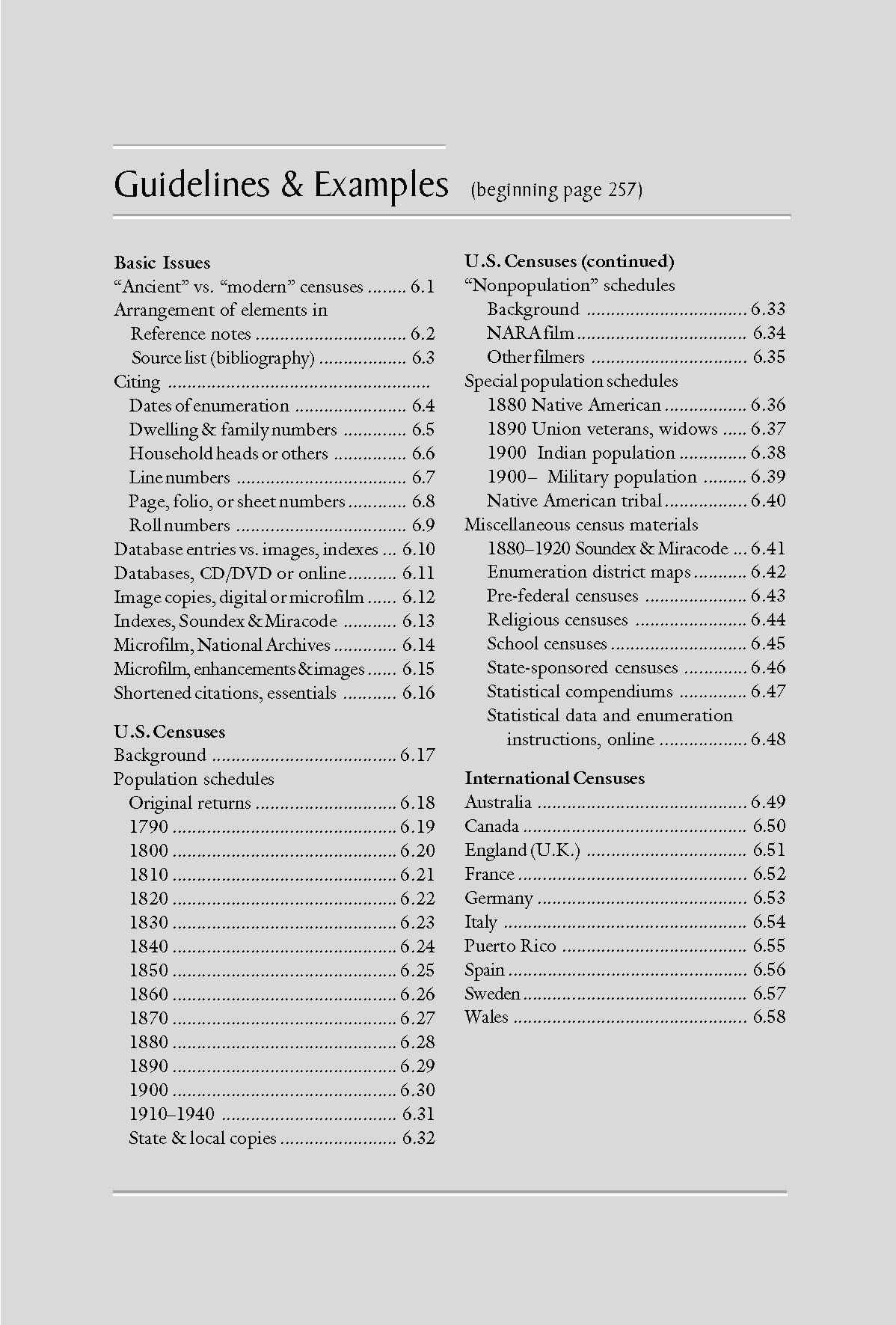 ---
1. "History," United States Census Bureau (https://www.census.gov/…/through…/questionnaires/1860_2.html : accessed 30 September 2018).
HOW TO CITE: Elizabeth Shown Mills, "Help! How Do I Cite This Oddball Census?," blog post, QuickTips: The Blog @ Evidence Explained (https://www.evidenceexplained.org/quicktips/help-how-do-i-cite-this-oddball-census : posted 1 October 2018).
Blog Term