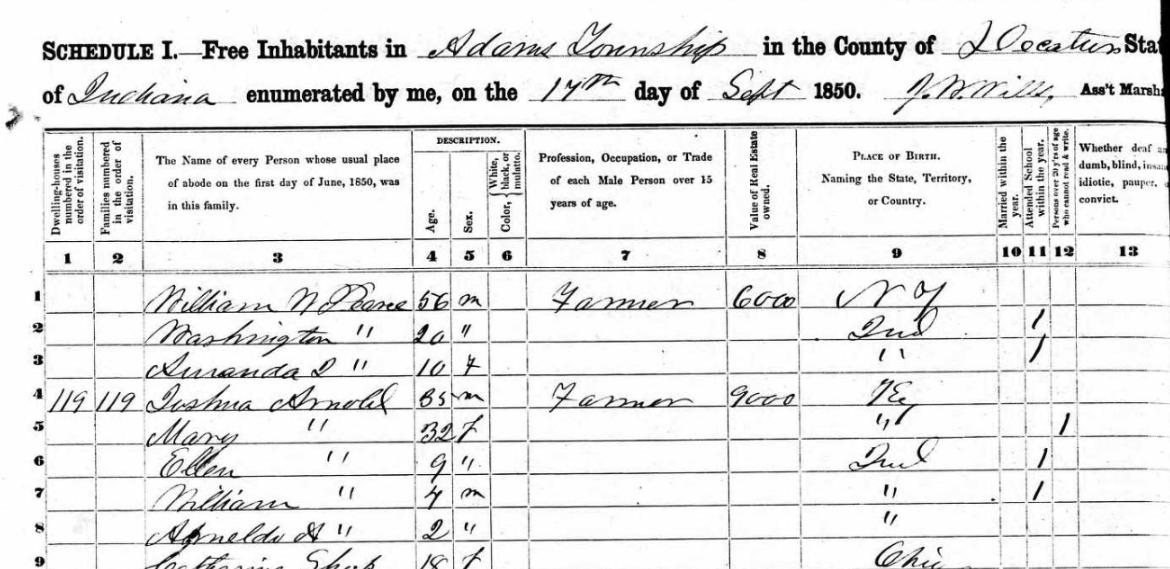 22 January 2015
Do you calculate and apply "census math" correctly? If the 1850 census says that a man is 56 years old and we calculate that he was born in 1794, odds are 7:5 that we're wrong.
The official date varied from year to year. In 1850, the year of our riddle, the official date was 1 June. All ages were supposed to be given as of that date. Therefore, a man said to be 56 would have been born between 2 June 1793 and 1 June 1794. To put it another way, there were 7 months of 1793 into which the birth could have fallen, but only 5 months of 1794.
Most of our relational databases—as well as the algorithms used by online census providers—do a quick 'n dirty calculation: 1850 - 56 means a 1794 birth. If we settle for that, the odds are 7:5 that we'll err.
---
IMAGE CREDIT: 1850 U.S. Census, Decatur County, Illinois, Adams Township, p. 111 verso; via Ancestry.com (http://www.Ancestry.com : accessed 5 December 2014).
Blog Term