Citing Military Records—Person-Based and Unit-Based
2 June 2014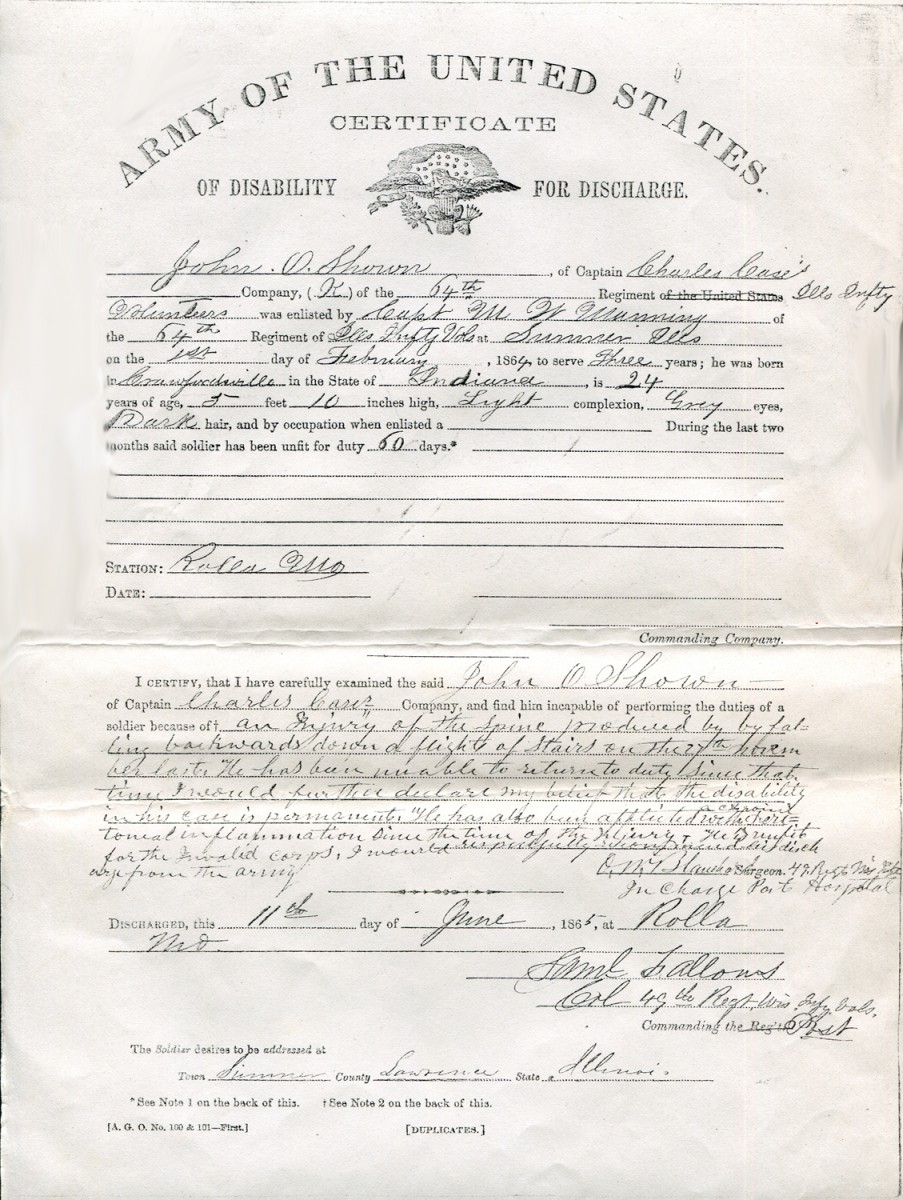 When citing military records, the "essential elements" of our citation will vary, depending upon whether we are citing a person-based or unit-based record. The basic distinctions are these:
Unit-Based: Muster Rolls, Pay Rolls, Etc.:  For regular military units, these records typically are grouped by time frame and thereunder by arm of service. For volunteer units, they are commonly arranged by war (or time-frame) and state. Beyond that, they are filed numerically by regiment, then alphabetically or numerically by company or troop, and then chronologically. Our citation to any muster roll needs to include all these details. If it is necessary to cite a specific individual, the typical situation would have us mentioning the person in the "specific data" field of the citation.
Person-based: Military Service and Benefit Records: When citing person-based military records created by the states or the federal government, the emphasis is upon the person whose record constitutes a separate file or package. In such cases, our citation begins with the identity of the person by name (with rank, unit, and war added parenthentically), then the identification of the file number, collection, series, record group, and repository.
Please note: When you order a Compiled Military Service Record for an individual, you will notice that the individual documents (images of cards) carry headers such as "Pay Roll" or "Muster Roll."  That header tells you the type of record that the card (a derivative) was extracted from. The presence of those card-headers do not mean that you are citing a pay roll or muster roll. To the contrary, you are only using only a card from the CMSR.
EE 11.32–11.40, pp. 595–606, provides further discussion and numerous examples for various types of military records.
---
Image Source, Soldier's Certificate of Disability for Discharge, 11 June 1865, in Adelaide Shown, widow's pension application certificate no. 497493, for service of John O. Shown (Sgt., Co. K, 64th Illinois Volunteer Infantry, Civil War); Case Files of Approved Pension Applications ..., 1861–1934; Civil War and Later Pension Files; Department of Veterans Affairs, Reocrd Group 15; National Archives, Washington, D.C.