Legacies of British Slave Ownership
23 July 2014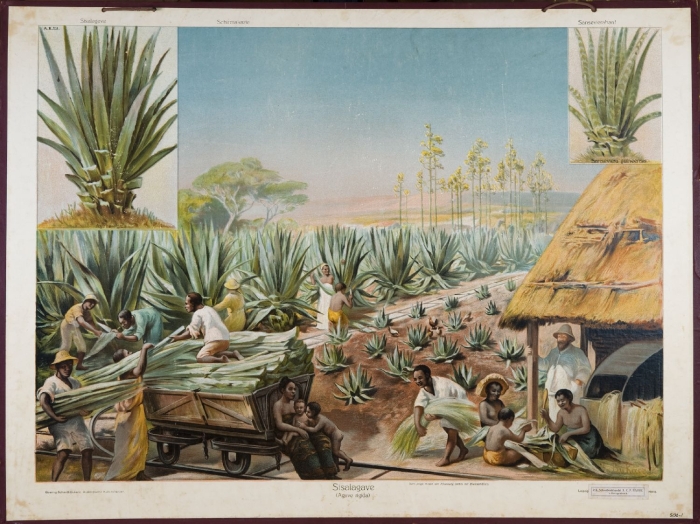 Slaveowners and the enslaved are both featured in a massive project undertaken by the University College London. Legacies of British Slave-ownership, according to its creators, "is the umbrella for two projects based at UCL tracing the impact of slave-ownership on the formation of modern Britain: the ESRC-funded Legacies of British Slave-ownership project, now complete, and the ESRC and AHRC-funded Structure and significance of British Caribbean slave-ownership 1763-1833, running from 2013-2015."
The website's search engine leads to government documents, commercial registers, association registers, portraits, biographies and much, much more on colonial slavery throughout the British empire. Of tremendous value, not just for searching but for cultural and historical perspective, is its blog that presents case studies from around the globe. Recent contributions include
"Researching Female Slave Owners at the Huntington Library" (San Marino, California)

"Three Men in a Canoe: Researching Caribbean Family History"

"Margaret McPherson Grant and the Legacies of Slave-derived Wealth"

"The Impact of 'Twelve Years a Slave': Using Family History to Address the Legacies of Slavery"
Enjoy!
---
IMAGE SOURCE: Banana Planting by Caribbean Slaves; public domain image [CC-BY-SA-3.0] Wikimedia Commons (http://upload.wikimedia.org/wikipedia/commons/e/ed/COLLECTIE_TROPENMUSEUM_Een_sisalagave-_en_een_bananenplantage_TMnr_5130-1.jpg : downloaded 28 June 2014), contributed by Tropenmuseum of the Royal Tropical Institute (KIT).