31 July 2014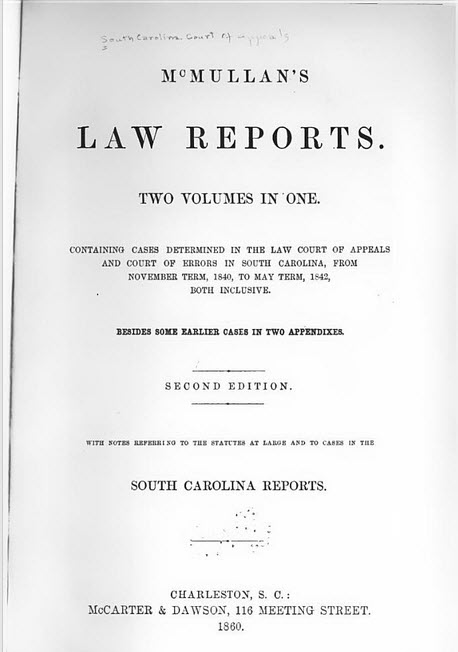 "Because, under the English Common Law, a freeman might marry a neife, or a villein a freewoman—the issue ... would follow the condition of the father, but the marriage was lawful. ... But the spurious issue of a neife, though by a free father, would be a villein."
Hmhh. This doesn't sound like language in the good ol' U.S.A. of 1842! What DOES all this mean?
Black's Law Dictionary (4th ed., p. 1188) helps to clear up the matter: "Neidfe, Naif, Nativus: "In old English law, a woman who was born a villein, or a bond-woman."
But we're not talking Old England. We're talking South Carolina 1842, at which time all this quaint language was seriously considered in the South Carolina appeals court case styled Mary Bowers et al. v. Thomas B. Newman.
The legal issues were these: (1) Could Barbara (Galphin) Holmes, the half-black daughter manumitted in the will of the Indian trader George Galphin, inherit property? (2) Was her marriage to a white man a legal one? and (3) Could she could pass her inherited property to the children of that marriage?
The judicial decision—in case you're interested in learning some actually surprising legalities in Revolutionary and post-Revolutionary South Carolina—is reported in McMullan's Law Reports ... Cases Determined in the Law Court of Appeals and Court of Errors in South Carolina, from November Term, 1840, to May Term, 1842, 2d ed. (Charleston: McCarter & Dawson, 1860), 647-60. You'll find a digital copy at books.google.com.