The image below shows a page from a county-level docket book. Who can tell us what plea was entered and what action was taken in this court term?
(No Dear Readers with a law or paralegal degree, it's not fair for you to answer.)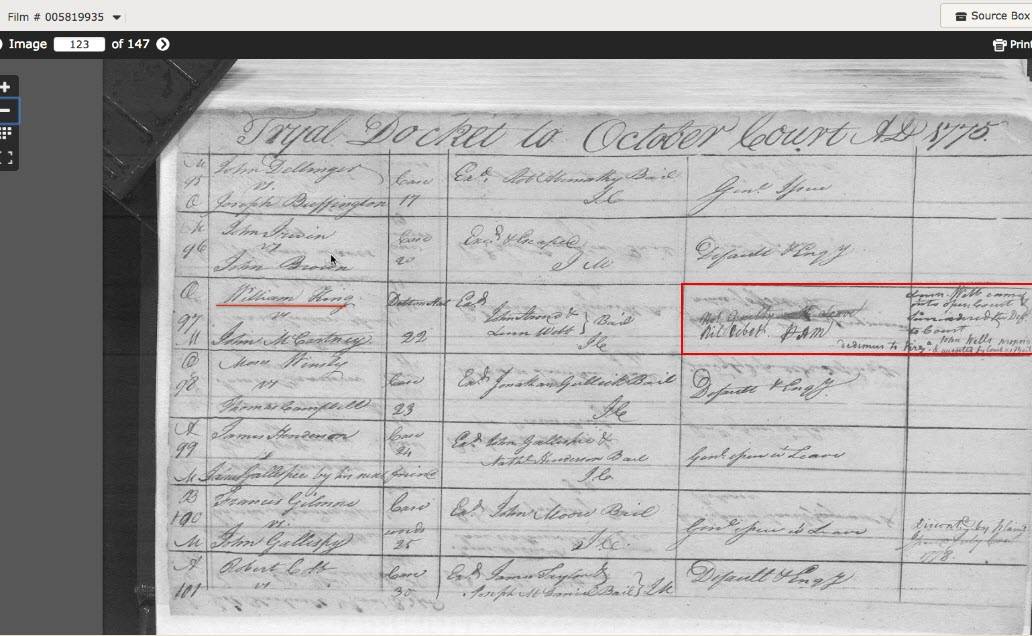 ---
HOW TO CITE: Elizabeth Shown Mills, "QuickTest: A Colonial Trial Docket," blog post, QuickTips: The Blog @ Evidence Explained (https://www.evidenceexplained.com/quicktips/quicktest-colonial-trial-docket : posted 21 July 2019).
Blog Term