Imply, Infer, and Evidentiary Weight
21 May 2014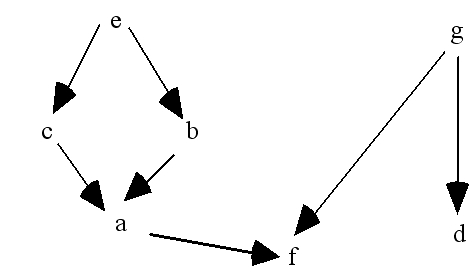 Imply or infer? The differences in these two words have implications for the historical researcher as well as the grammarian. 
A document might imply something. We, in reading a document, might infer something from it. (But, of course, as with reading the lips of politicians, what we infer from the document might not be what the creator of that document was trying to imply!)
To say that a source implies XYZ means that it hints at it but does not say it directly. We, as the reader, might then suppose the source is telling us XYZ, even though it is not explicitly said. In that process, we're making a cognitive leap of the type that past generations referred to as "reading between the lines."
So, a question: Where would we place inference on an evidentiary scale? What type of evidence would you consider an inference to be?
IMAGE SOURCE: "Implication," Wikimedia Commons (http://commons.wikimedia.org/wiki/File%3AImplication.jpg : accessed 15 May 2014), citing "By Jdaviduga (Own work) [CC-BY-SA-3.0 (http://creativecommons.org/licenses/by-sa/3.0)], via Wikimedia Commons."