Prefabrication is a wonderful concept. Like most concepts, it has its uses—as well as undesirable consequences.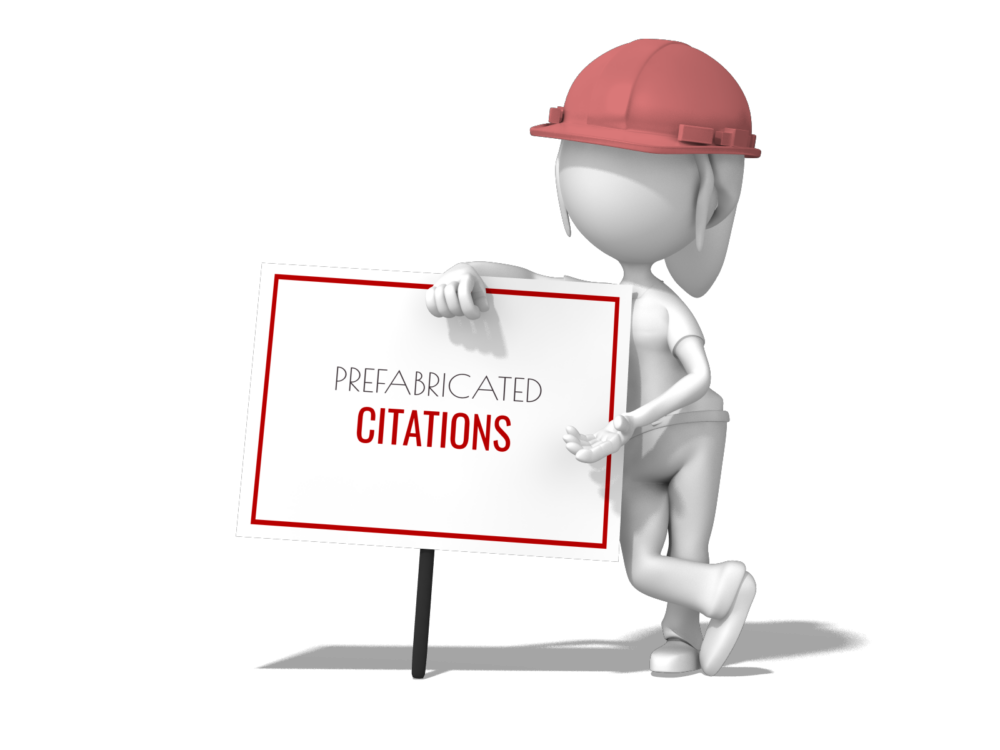 In a recent thread on EE's Facebook page, a commenter writes: "It's best to go with the citation any site recommends at [as] it will most likely lead to continuous access no matter how the site changes over time."
For the record, Evidence Explains commends any record provider that "goes the extra mile" to suggest citations.
That said, EE strongly disagrees with the Facebook suggestion for three reasons:
On the Internet, there is no guarantee of "continuous access" at any site.
Relocation of a source is just one of two critical reasons for identifying our sources. The second—and arguably more important reason—is the need to evaluate the reliability of the source. (Newsflash here: Identifying our source casts no magic spell by which the information becomes Holy Gospel.)
Some sites offer very good "suggested citations." Others are totally inadequate, being written by staff members who do not understand the details needed for evaluation of the source. Some sites have staffers highly skilled in citation but still follow a pattern they adopted decades ago because they don't want to go back and redo their "source information" for 30,000 or 40,000 databases. Many sites present citation suggestions constructed only in "bibliographic" form—a style designed for a generic source list such as those book authors place at the end of a work, not in the reference note format we must use to support specific assertions. Consequently, those citations omit pieces of information that are critical even for relocation of the information or opinions we are asserting.
In fact, we can add another reason here. As researchers, if we just copy whatever citation a site suggests then our own work product will end up being a cacophony of blurbs in which the same type of information is handled in a hodgepodge of ways from one citation to the next. The result is confusion and misunderstandings—not only for the users of our work, but also for ourselves at a later date when our recollection of each source has gone cold.
There is no substitute for
thoughtfully appraising each source we use,
making sure that we understand the source and the essential pieces of information we need to capture, and
crafting our own citations that ensure quality conclusions.
This is particularly so when we are using original records of endless types, presented online in many different structures that can alter our evaluation of the source and its information. Even though EE offers more than 1100 model citations, we don't even recommend that users "just go with" one of our own citations without thoughtfully considering whether the suggested model is adequate for the source we have used.
The bottom line: Using prefabricated products mean that the quality of our product depends upon the quality of the builder.
Posted 9 November 2017
Blog Term